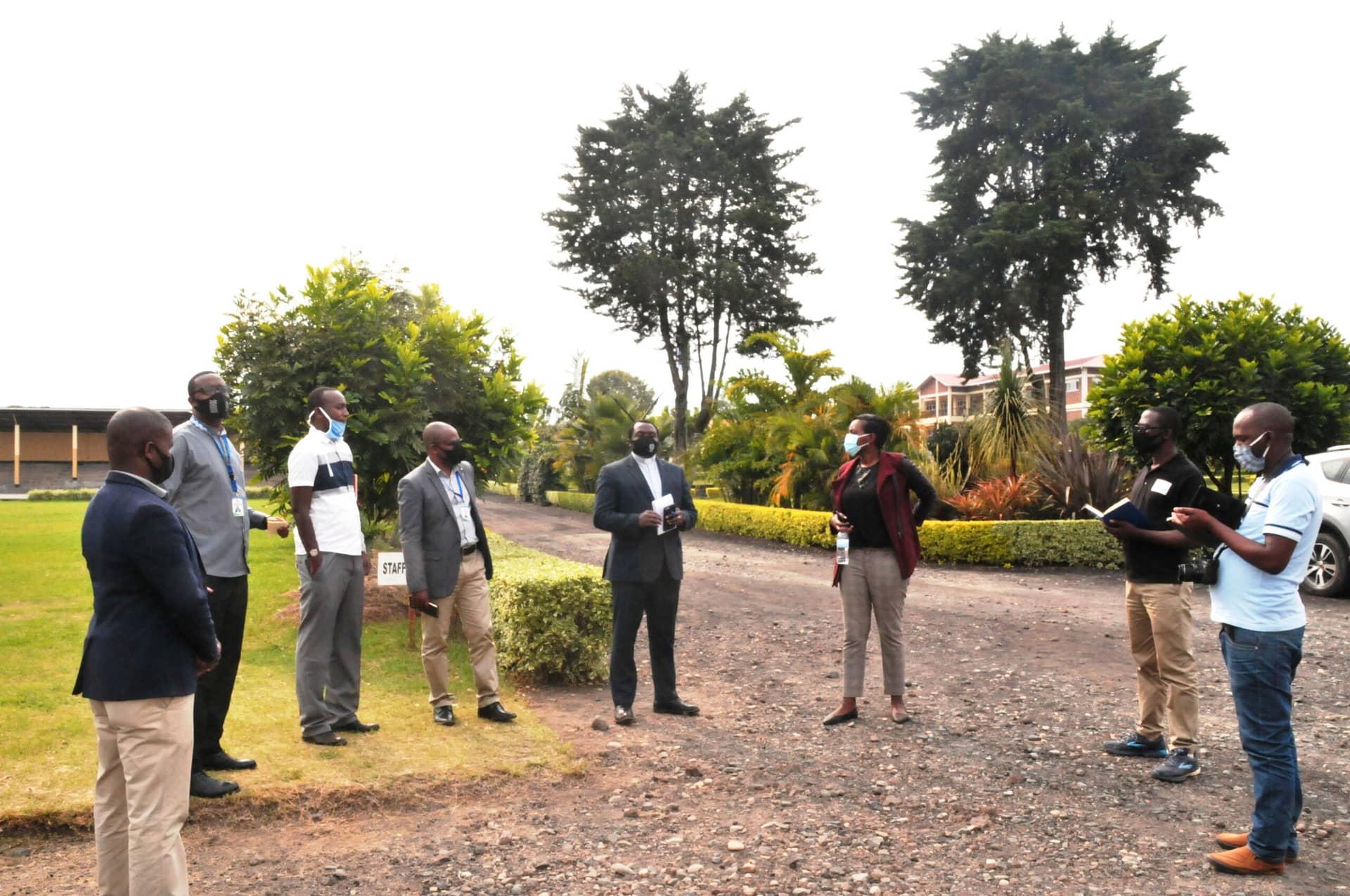 State Minister in charge of ICT and TVET visit in MIPC
17th July 2020, the State Minister in charge of ICT and TVET ClaudetteIrere proceed her visit in MusanzeDistrict to check the status of ongoing school construction activities and school readiness ahead of schools reopening in September.
One of the schools she visited is ESTB Busogo, a TVET school located in Musanze district that has an operating hotel that facilitates to comprehensively train hospitality students as well as delivering other different hotel services.
She also visited IPRCMusanze and Muhabura Integrated polytechnic college to mainly check the level of preparedness on Covid19 prevention measures and other related school readiness activities prior to school reopening.
Other schools she visited include, Ecole Primaire Gasanze and Ecole Primaire Bukane, some of schools that have been confronting with overclouwding and issues of long-distance the problem that this countrywide classroom construction aims to alleviate.
Speaking to the press after visit, claudette Irere said that the Ministry is happy for the progress made so far on the side of school construction and readiness ahead of school reopening in September and thanked everyone involved through tireless commitment to make this happen.